Eavesdropping On Demand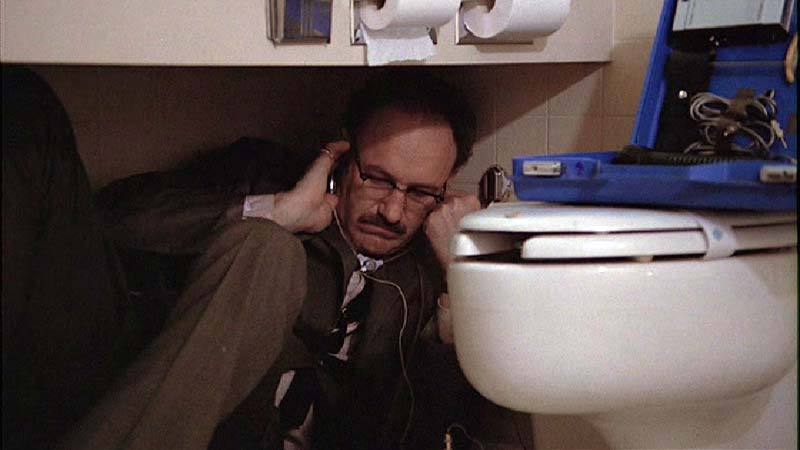 tl;dr: Normal Gossip is not just the best podcast of 2022, it's one of the clearest articulations of what media companies should aspire to achieve in the 2020s. Read on for my Stephen A. Smith "hot take" cosplay.
Do you listen to the podcast Normal Gossip? If not, you are quite lucky as you have three seasons to listen to at your convenience.
For those uninitiated, each episode (approximately 60m to 90m) is built off of someone emailing (or calling) a piece of real-life gossip to the podcast and then having this "mundane gossip" investigated like its a topic worthy of a Pulitzer Prize nomination.
As the official description reads:
Normal Gossip delivers juicy, strange, funny, and utterly banal gossip about people you'll never know and never meet. Host Kelsey McKinney discusses reader-submitted comedic gossip with guests, diving into the lives and decisions of complete strangers. The second-hand truth really is stranger than fiction. Produced by Alex Sujong Laughlin. Show art by Tara Jacoby.
Normal Gossip is no stranger to accolades and praise, but it was quite rewarding to wake up and see that professionals in podcasting all agreed that it is the runaway "favorite show" of 2022.
Podcast producers and hosts describe Normal Gossip as a "a perfect little escape" or "an absolute voyeuristic joy." What resonates so deeply with me (as someone who has spent the last ~15 years listening to podcasts for ~20 hours per week) is that this goodwill towards the show goes beyond its creativity, it's the type of thing that makes me people feel more excited about the actual art form itself. As someone wrote for the Vulture survey (and in the tweet above), "this felt like the first show in a few years that got other podcast creators excited for podcasts."
---
Why is Normal Gossip more than just a "great podcast" that you should take the time to enjoy? Three reasons:
Designed for Ears: Normal Gossip is meant to be listened to and not watched or read. You find yourself leaning in (literally) as these stories unfold. It is the closest thing to sitting at a bar or coffeeshop and overhearing a conversation at the table next to you. It's a specific craving that is best satiated without having to rely on your eyes. It also works especially well when you are doing something else (driving to the grocery store, washing dishes, running outside) when you feel like you are dropping some eaves.
Demolishes the Fourth Wall: Normal Gossip doesn't pretend that the people making the show are invisible to the audience. In an era where highly paid creative executives go on panels to talk about "authenticity" and "vulnerability" as strategic necessities, it is refreshing to see a new independently owned media property emerge with such a clear pro-labor bent. Normal Gossip is as much about the people making the show as it is about the show's final product.
Built to Last Forever. Similar to many podcasts that organically build loyal fan bases, listening to Normal Gossip feels like you are part of a club / community / group of humans trying to get by in this cold dark world. Unlike other similar podcasts, Normal Gossip's information architecture of finite seasons with self-contained episodes expands on the best of TV. Normal Gossip is like your favorite sitcom (Parks & Rec > The Office or Friends). You want to listen to it in near real-time while also going back and revisiting it for the rest of your life. Let's be honest: how many times do you go back and revisit a season of a True Crime podcast or a "weekly hang" show?
If podcasting is going to persist as a craft, it needs to not just be a way to syndicate a YouTube channel. It needs to not just be a "cheaper way" to generate ideas that can then be sold to a streamer like Netflix or Hulu to make a true crime TV show. It needs to not just be a "growth opportunity" for the few remaining wanna-be-a-monopoly media entities fighting each other until the bitter end.
For the six people reading this... now is when I usually end my Twitter thread with a shrug emoji and a "rooting for more podcasts like Normal Gossip" to emerge this decade! I guess that's as good of a note as any to end it.